South Campus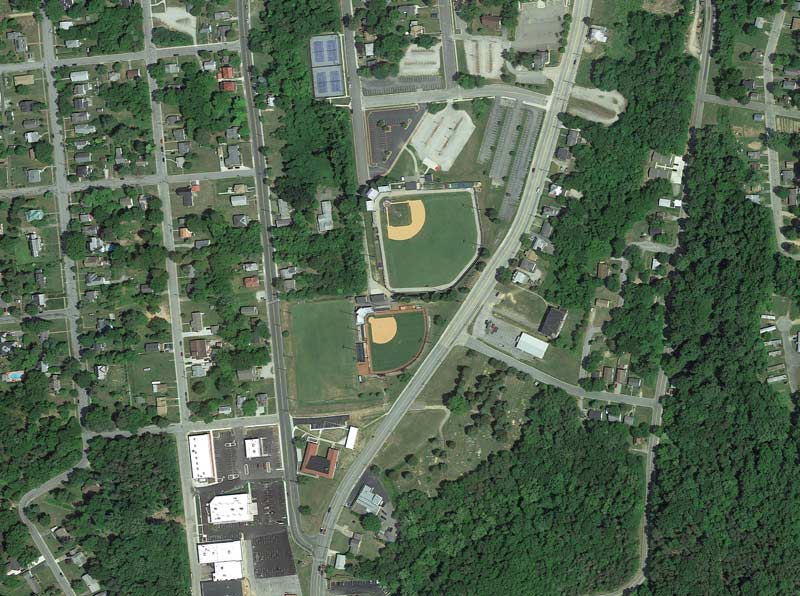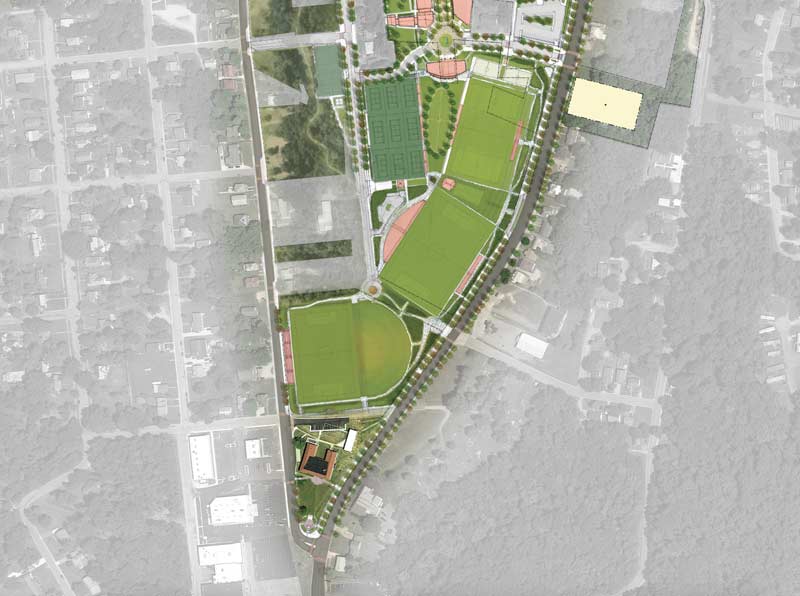 South Campus currently plays several key roles at Longwood: It is the first glimpse of campus for many visitors. It is a major source of parking, and also home to the baseball and softball fields. The Master Plan aims to reimagine this vast space and connect it more strongly to the campus and community. Parking implications have been carefully considered, and a proposed new parking garage will be adequate for faculty, staff and student needs.
Athletic Fields
Proposed
The plan envisions returning Longwood's soccer and lacrosse/field hockey fields from Johnston Drive to the South Campus areas. The idea is to make them more effective places of shared community by bringing the experience of playing and cheering for these teams back to South Campus.
In turn, the plan envisions moving the softball and baseball fields downtown along the High Bridge Trail, where they will be a comparable distance from the center of campus and also help drive the economic revitalization of downtown.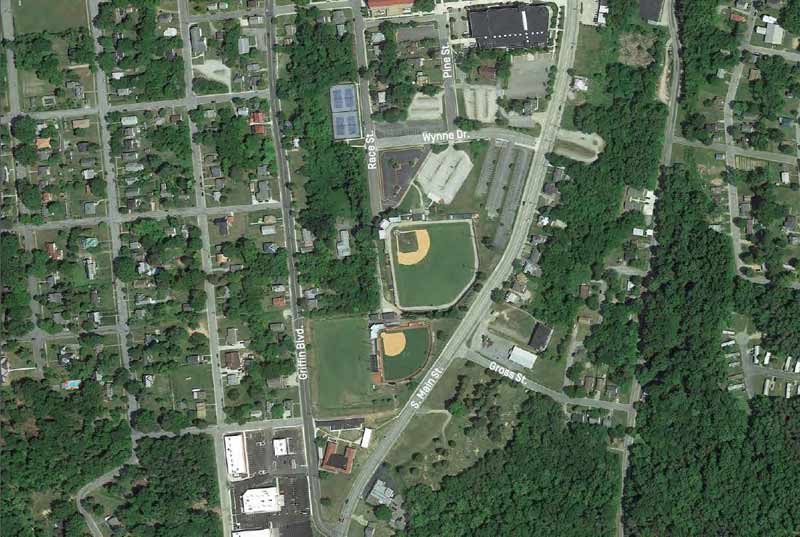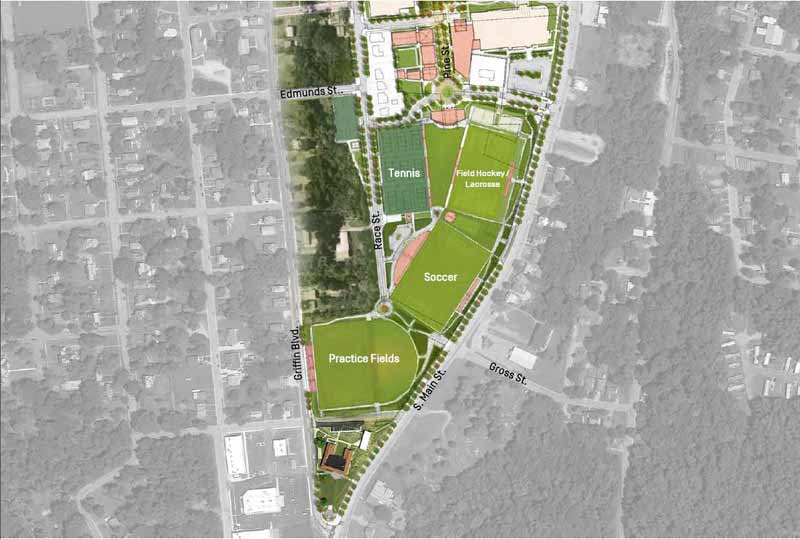 South Main Street Improvements
Proposed
The plan lays out ideas for improving aesthetics and walkability along South Main Street. The sidewalk along South Main Street that runs behind the baseball and softball stadiums is unwelcoming, and fails to provide a strong pedestrian connection between campus and the Moton Museum. Connecting them will bring more visitors to Moton, and strengthen the connection between the museum and Longwood faculty, staff and students.
In addition, comparing its sparseness to the tree-lined avenues of North Campus creates a sense of two different campuses. The Master Plan envisions working with the town to develop a tree-lined verge with a bicycle lane and well-lit walkways, bringing that collegiate feeling up the hill from historic downtown, promoting development and improving safety.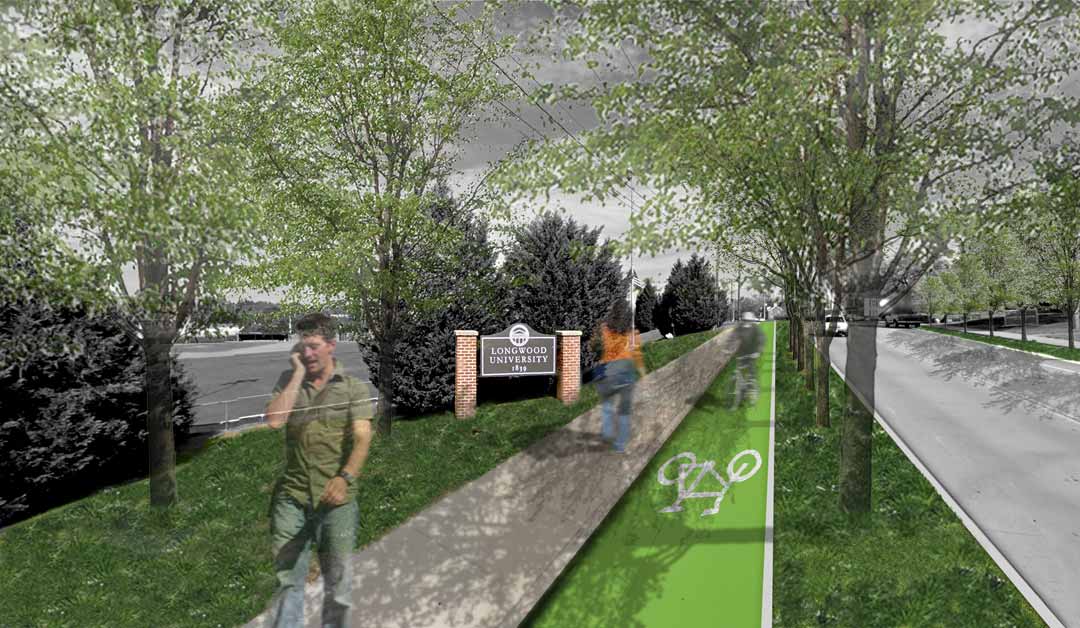 For more information related to campus construction, contact Lori Blackwood, phone:   434.395.2882 / email: blackwoodla@longwood.edu